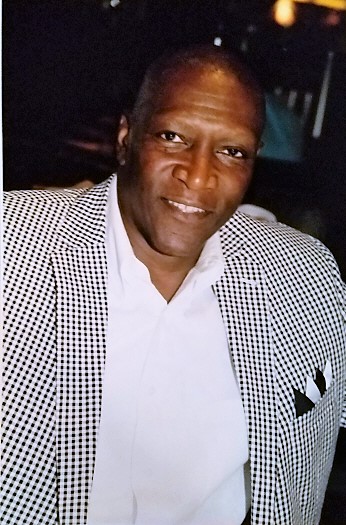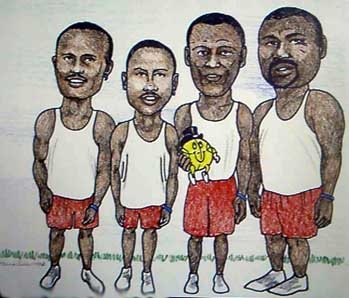 The Gus Macker nation has lost one of it's greatest players….Marvin Stevens, from Columbus, Ohio. Marvin passed away last week at 57 years old. Marvin was inducted into the Macker Hall-of-Fame in 1998, as one of the 25 Greatest Mackers of all-time. His charter membership is shared with his teammates from the team, Louie's Records. They most notably won three Belding Top Men's Championships in the 90's, taking home all-world championship rings. His squad won numerous other Top Men's divisions in Ohio and across the Midwest.
His most famous individual accomplishment was the way he won slam dunk contests. He is recognized as the originator of jumping over automobiles to take home the dunk contest championships. Gus Macker hosted huge crowds at its dunk contests in the 1980's and 90's, with dunkers traveling across the Midwest to claim cash prizes at these exciting contests. Marvin Stevens electrified the audience with the ability to leap over cars, trucks or any apparatus that seemed impossible to clear. He was a quiet, soft spoken person off the court, but at the Gus Macker Center Court, he was the Man!
God Bless, Marvin Stevens….we will miss you! Thanks for all of the great memories! We are honored to have you in our Macker Hall-of-Fame. Our thoughts and prayers go out to his family and friends.